The scheduled Festivals & Events in the Gunnison-Crested Butte area and around Gunnison County are just pure Colorado fun in the mountains. Each venue reflects the nature of the area and the imagination of the people who live here. We invite you to join us in what we believe are fun, entertaining, and mind-expanding experiences! For more information about any of the events listed here, contact the WestWall Lodge front desk at 970-349-1280

Colorado Jazz Musicians Festival
September 7, 2018

-

September 9, 2018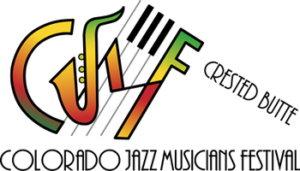 Crested Butte is a beautiful recreation based mountain community with a great many amenities. Throughout the year it offers a wide range of sports, most notably skiing, snowboarding, golf, mountain biking, and hiking. It also offers a broad array of educational and cultural offerings and was recently recognized as a Colorado 'Creative District' music has always been an important part of the town.
The Colorado Jazz Musicians Festival features many of the extraordinarily fine, often under-recognized, exclusively Colorado-based jazz vocalists and instrumentalists.  The inaugural Festival will be held in Crested Butte on September 7, 8 and 9 this year.
Mid-September, when most of the summer crowds have diminished, is the month many locals consider the single best time of the year. The days are warm and the nights are cool. The air is crisp, the streams are crystal clear, the sky is ultra-blue, and the aspen leaves are beginning to turn to gold. In this setting, jazz musicians will be jamming!
So, no matter what: come and enjoy this one-of-a-kind jazz festival in this welcoming and unique mountain town!