The scheduled Festivals & Events in the Gunnison-Crested Butte area and around Gunnison County are just pure Colorado fun in the mountains. Each venue reflects the nature of the area and the imagination of the people who live here. We invite you to join us in what we believe are fun, entertaining, and mind-expanding experiences! For more information about any of the events listed here, contact the WestWall Lodge front desk at 970-349-1280

Donation Day
November 21, 2018
$15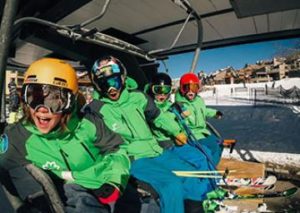 Join Crested Butte Mountain Resort for Donation Day on Wednesday, November 21! Proceeds will benefit the Crested Butte Snowsports Foundation whose mission is to provide financial support for the youth in Crested Butte and Gunnison communities in their pursuit of sportsmanship, passion, excellence and discipline through snow sport experiences.
Lift tickets will be available for purchase for $15 with 100% of the proceeds supporting local kids at the Crested Butte Snowsports Foundation.
There will be free coffee, hot chocolate, doughnut holes and pocket bacon for Opening Ceremonies at 9 am! Plus, the first 100 guests on the Red Lady Express will receive a Crested Butte Mountain Resort branded buff!
Please be aware that season passes will not be Valid on Wednesday, November 21