The scheduled Festivals & Events in the Gunnison-Crested Butte area and around Gunnison County are just pure Colorado fun in the mountains. Each venue reflects the nature of the area and the imagination of the people who live here. We invite you to join us in what we believe are fun, entertaining, and mind-expanding experiences! For more information about any of the events listed here, contact the WestWall Lodge front desk at 970-349-1280

Full Moon at Ten Peaks
August 26, 2018 @ 7:00 pm
$35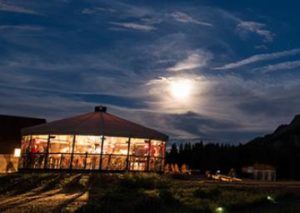 Hike or bike to the Umbrella Bar at Ten Peaks and enjoy a sunset dinner with dessert under the moonlight. Tickets may be purchased at the Adventure Center or online in advance for $35 and include a complimentary glass of wine or beer and delicious picnic style summer dinner starting at 7 pm.
Professional family and group photos available! With 360 degree views of Mt. Crested Butte and the surrounding mountains, there is no better backdrop in the valley! Complimentary digital files can be provided via email.
Advance ticket purchase required and spaces are limited. Online tickets must be purchased three days in advance. For reservations within three days of the event please call 970-349-2211 or visit the Adventure Center.